Forklift Services in Johor
Fast & Reliable Forklift Services in JB
Fast and Reliable Forklift Services in JB by our forklift repair expert can surely provide good forklift solutions for your forklift fleet maintenance needs. Because into the bargain, You also can get few packages that includes forklift maintenance and forklift parts support that is highly dependable - and highly competitive - over the whole life of the truck. We provide flexible forklift servicing solutions and the most sophisticated forklift parts operation.
"Free Inspection Offered"!
Yes, you are not wrong! We will carry out the free Inspection Offered in your site in Johor Bahru. Free Of Charge Forklift Inspection to any company in Johor Bahru responding to our website. This will not obligate either your company or Forklift Services to the repair of any faults found and reported. Any work carried out during site visit or following will be charged at our standard forklift repair rates and agreed before commencement of any forklift repairs.
If Major repair need to be done for our client forklift, we will tow the forklift back to our workshop for thorough repair with full tools equiped. Above picture show dismantling of Toyota Forklift Engine for full complete overhaul in our Workshop.
Repair of other brands of forklift also available. Above picture show repairing Hyster Forklift Hydraulic Systems
Repairing Hyster Forklift Hydraulic Systems
Dismantling of Toyota Forklift Engine
Emergency Breakdown Repair Services in Pasir Gudang
Normal Service + General Service = Full Service
We also cover on-site maintenance which includes Routine Normal Service, General Service and Full Service.
Day to Day operation could not avoid any unforeseen breakdown. We work closely with our client if there is any breakdown, we will response in real time thru smart interaction and follow by Emergency Breakdown Repair Services in your warehouse. This is a site inspection for Pasir Gudang Client.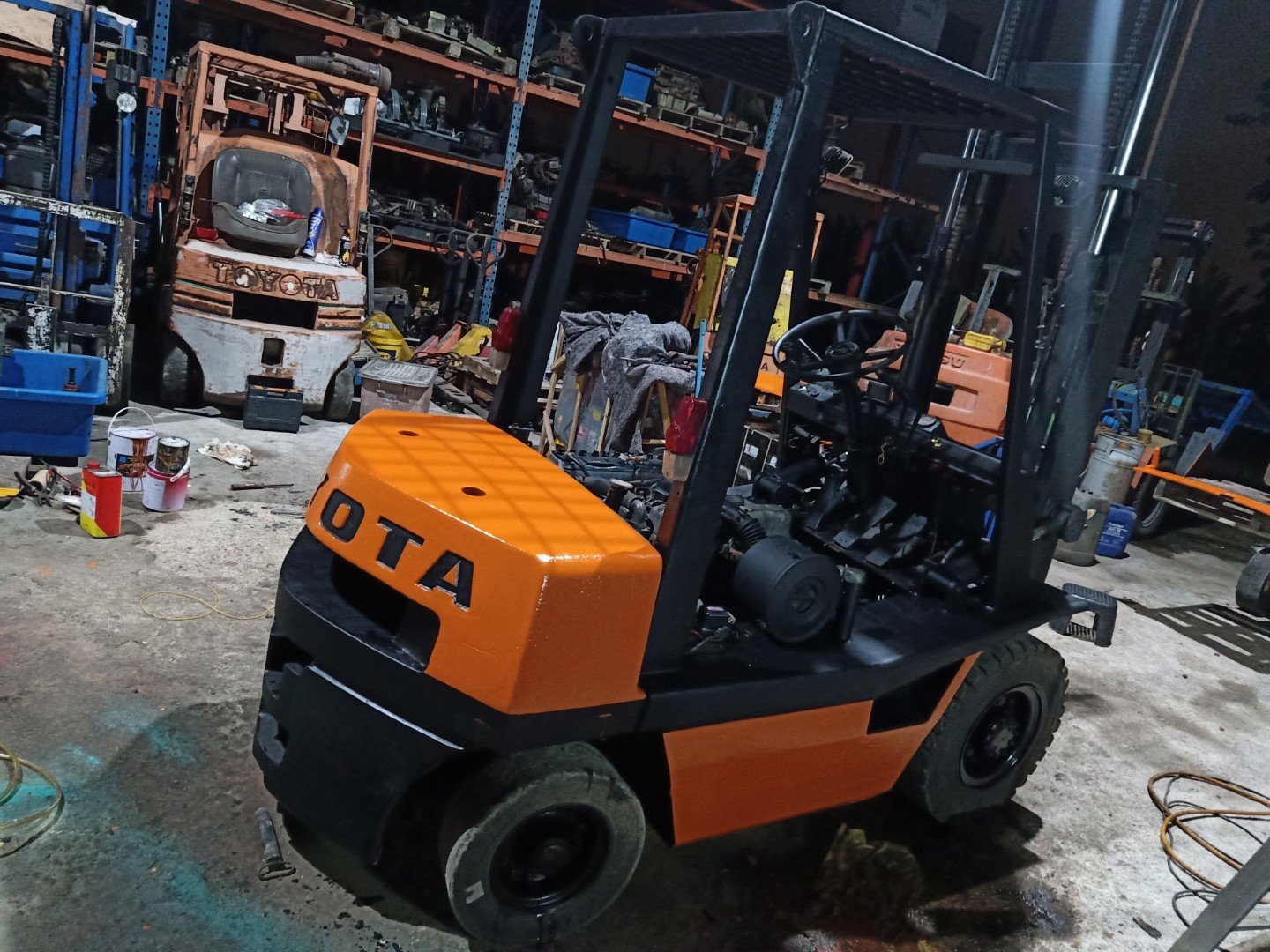 Repairing of Nissan Battery Reach truck in Muar Furniture Factory. The Truck has battery failure and need high cost to change it. We had help the client to save big cost by reviving the battery to working conditions.
Toyota Forklift 4FD25 was an old Horse model equipped with reliable Toyota 2J Engine. There are still quite a big number units running in the market. Parts are easily available and the cost to own and buy it is lower. That's why it is still popular bargin in the Johor Bahru City. We will carry out a very tight in-house inspection and make sure the unit is in well operationg conditions before releaseing it to the public.
Rebuild Toyota Forklift 3FD25 in Our Workshop
Repairing Nissan Battery Reach Truck In Muar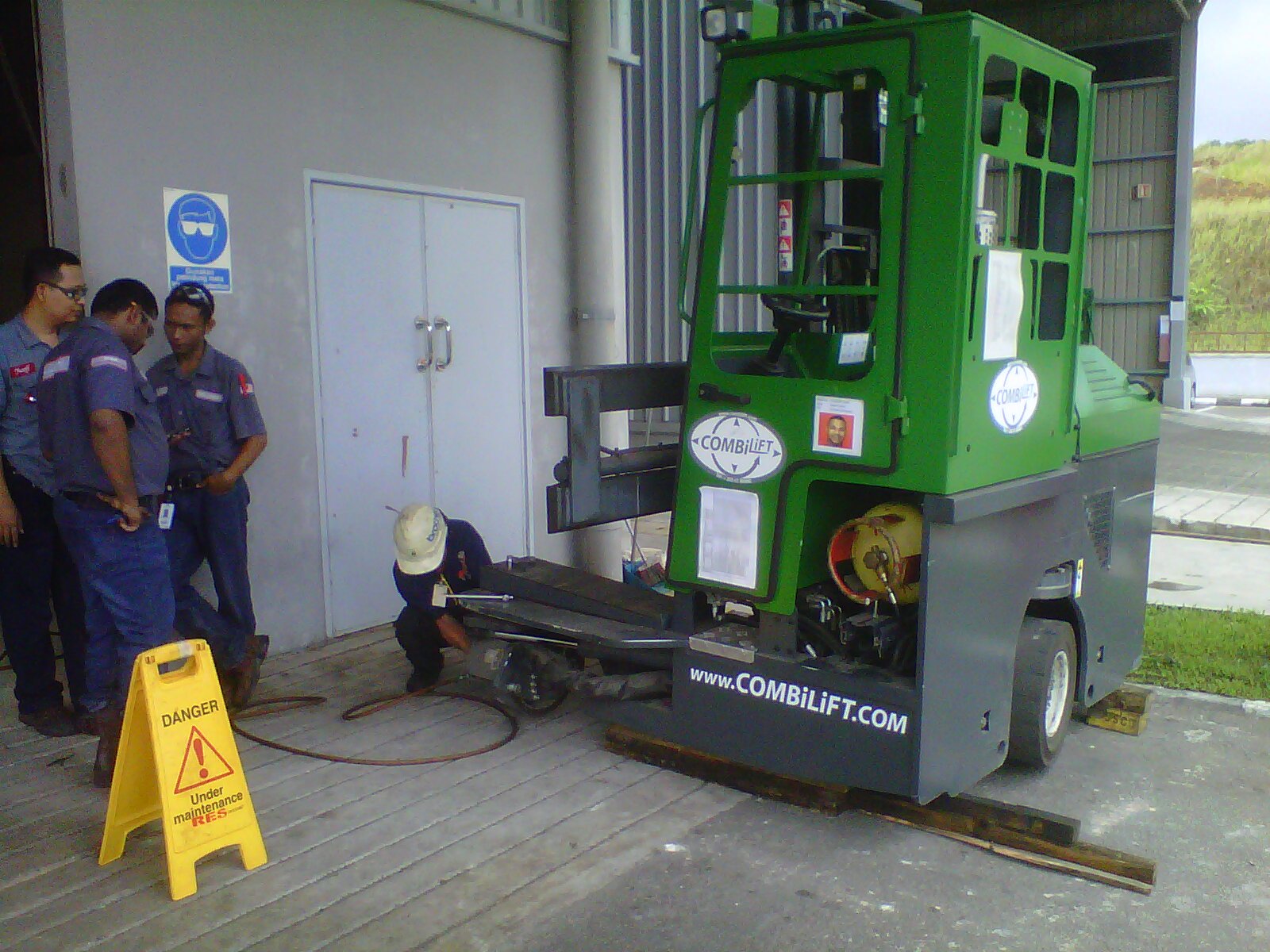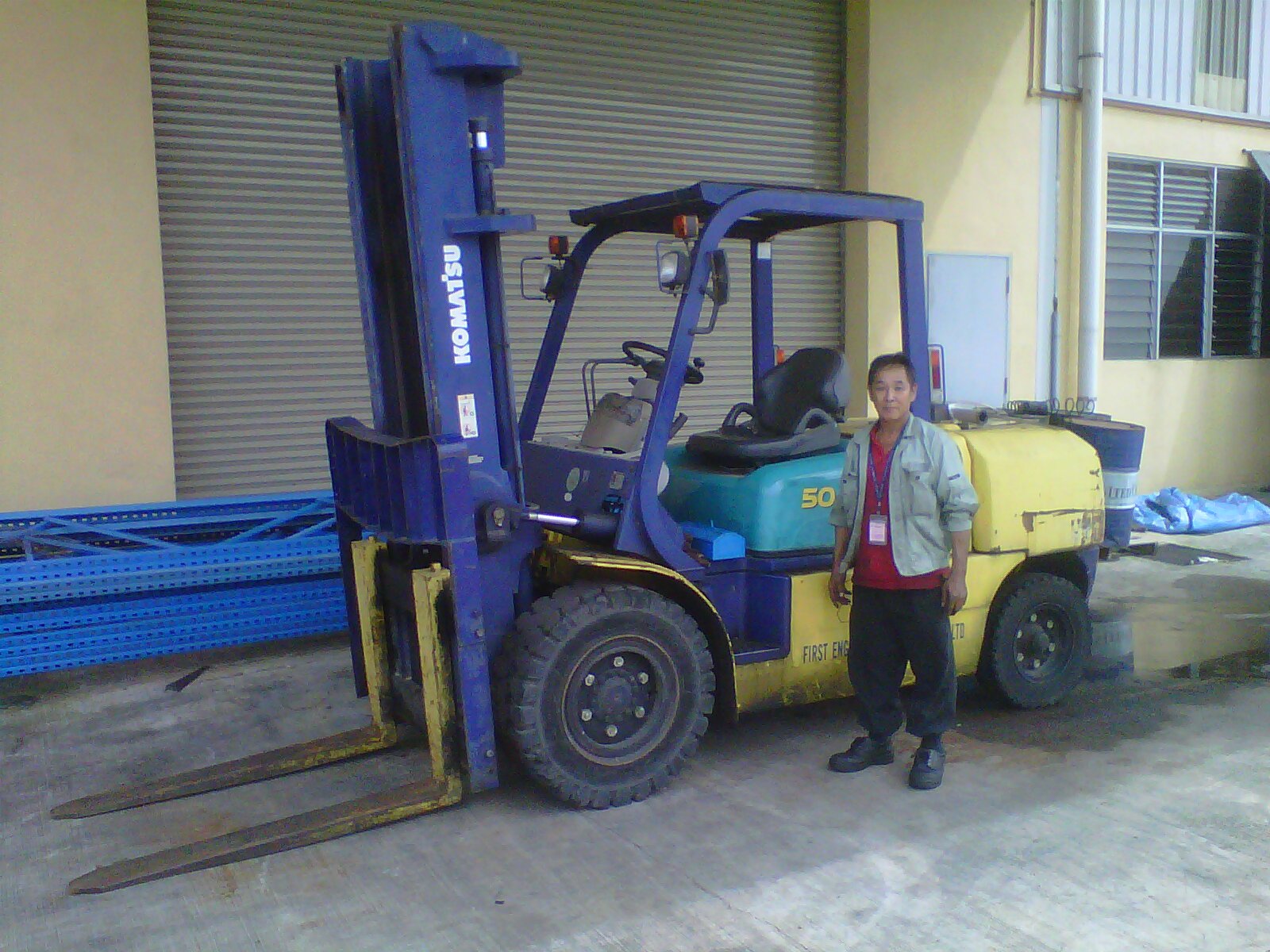 We provide outdoor services to Change most Make and Model Trucks tyre. From Toyota, Nissan, Komatsu, Mitsubishi to CombiLift...etc
Changing Tyre for CombiLift C2500 in Senai
Free Inspection at Site for Komatsu Forklift FD50 in Senai
We had carry out Free Inspection for our client in Senai on responses to our website campaign.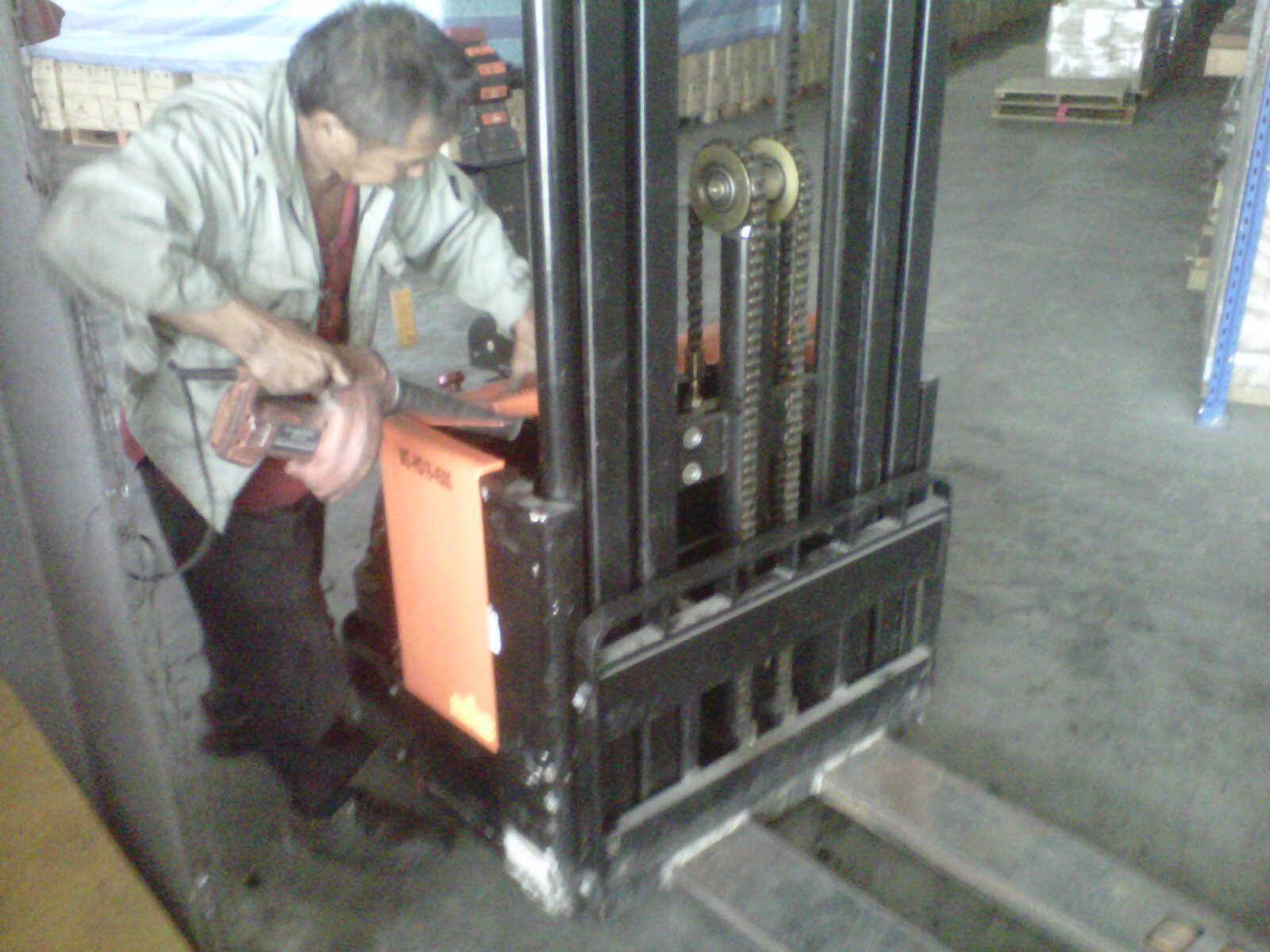 We provide outdoor services to repair Traction Battery to reduce your truck Down-Time!
Repairing BT Power Pallet Truck Battery in Senai
Normal Service Battery Stacker at The Port of Tanjung Pelepas
Providing Routine Normal Services to Battery Stacker for our Client in The Port of Tanjung Pelepas. The Battery was service and watered to good level. The stacker was fully grease and fully tune up for more running hours to go.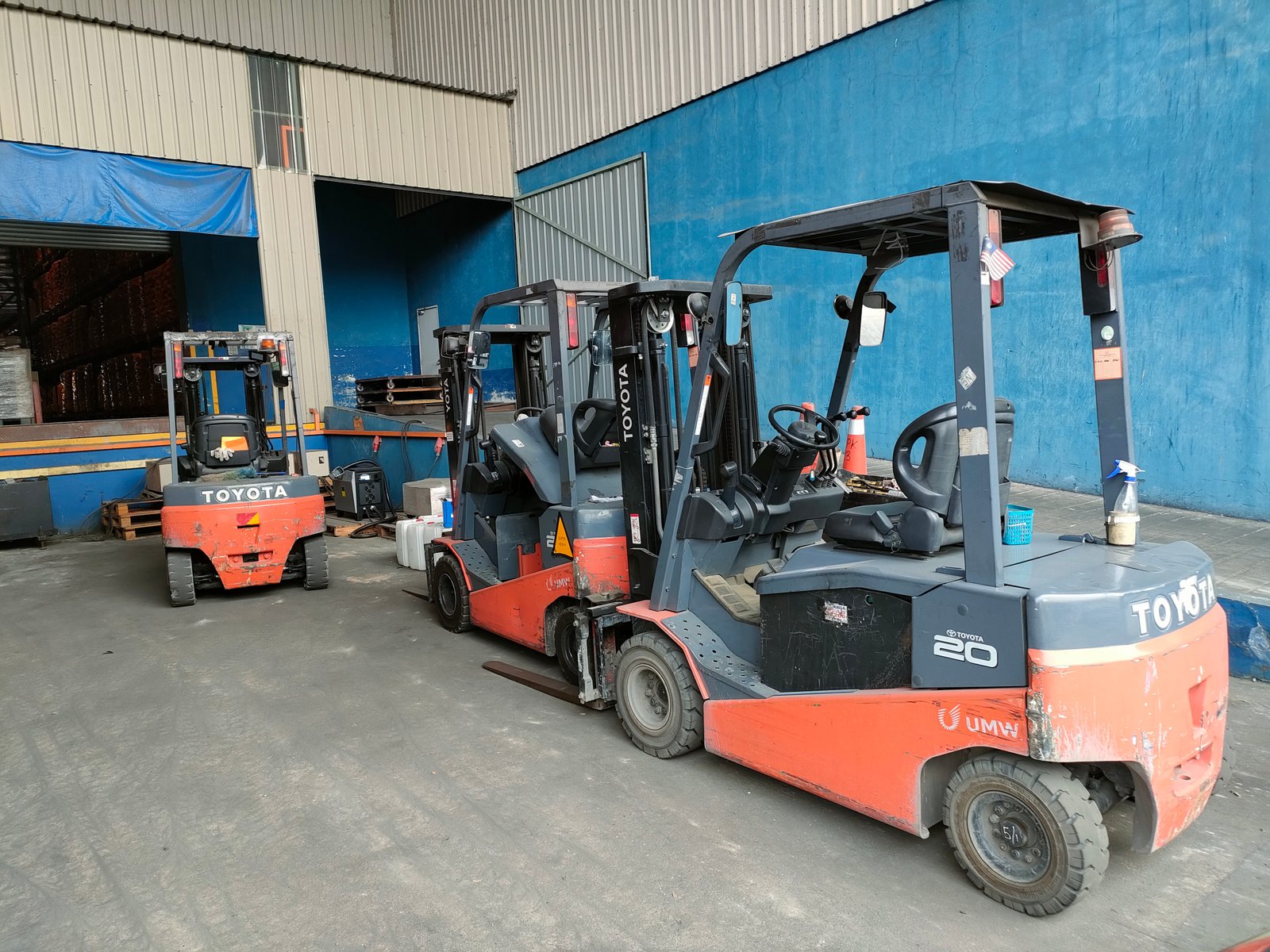 We provide convience Fleet Service Package for Mixture of Trucks. To Ease your headace over forklift maintenance and its repairing cost.
Fleet Service for Yale, Toyota & Crown Truck in Kulai
Upgrade of Lithium Ion Battery from Normal Lead Acid Battery in Pasir Gudang
Upgrade of Lithium Ion Battery from Normal Lead Acid Battery in Pasir Gudang Site. Help Forklift Owner to Save time and cost with our Technology edge.
Lithium Ion, the new Edge!
Mixed Truck Brand
We Make it Easy for U
No Watering, 2hrs Fast Charge
Dismentle Toyota 2J Engine
Fully Equipped Workshop
to Serve You!
Experience Work Team
Dismentle Toyota 1Z Engine
Our Services have everything coverd up for you
Real Time Response for your Breakdown
Needs
We Repair Others Brands Forklift too!
Rebuild the Old Truck to Good Operating Conditions
Save Huge Cost in Reviving Old Battery
Free Inspection For You!
Change all Truck Type Tyre
From Small to Big
Outdoor Battery Repair Services
Service all Types of Truck
From Small to Big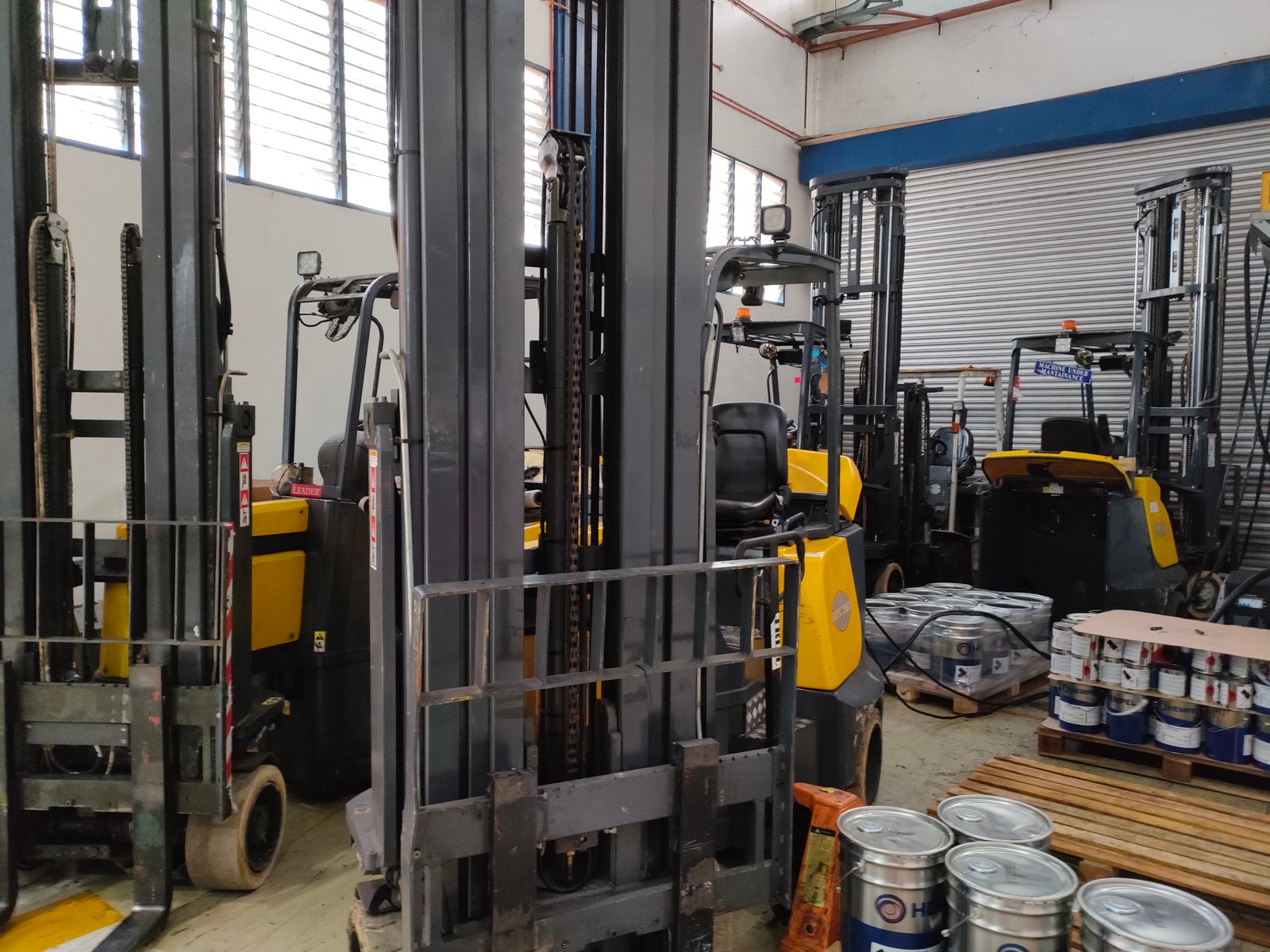 Aisle Master Range of Warehouse Truck was service by us in Kluang. We had reduce their maintenance cost and also raising their truck uptime.
Fleet Service for Aisle Master in Kluang
Service CombiLift C2500 In Kulai
We provide services for Ireland CombLift Truck in Kulai. We had help our client to reduce their maintenance cost effectively and also the truck uptime.
CombiLift Truck
Aisle Master Fleet
Reduce Cost + Raise Uptime!